Paul R Hauke, MBA, The 10 Billion Coach ™
The newest, most progressive sales and marketing training from the "world's number 1 salesman" Paul R Hauke, MBA, the 10 Billion Coach ™
About Paul R Hauke , MBA, The 10 Billion Coach (tm).  I work with small to medium size companies, as well as Fortune 500 companies, to grow sales by finding overlooked opportunities and customizing the sales process to be more effective .  I use my Trademarked and Copyrighted Monopolize Your Marketplace ® Sales and Marketing System to produce overwhelming results and increase revenue year after year.  I am the CEO and founder of Iffpf Media ® LLC , a social media and content marketing consultancy that accelerates the growth of successful companies worldwide.  I've worked with famous brands such as Toyota, Prudential, Mitsubishi , Cadillac, Nissan, Kia, Sotheby's , GM, as well as many more, and of course many small and medium sized family businesses. I am the author of numerous books, manuals,and seminar programs such as the Dealer News (tm)  Magazine, Auto Age (tm) Magazine, and the Sell More and Earn More (tm) Seminars.  I've built two of the largest car dealerships in the United States. I have built or renovated, and managed,  millions of dollars
in both commercial and residential Real Estate.  Iffpf Media ® LLC , the developer of the 10 Billion Coach (tm) programs, as it's own Internet Service Provider (ISP) has designed , implemented,and hosted hundreds of e commerce sites, blog, websites, and URL's for   clients throughout the United States. As an International speaker , I deliver entertaining seminars that educate the audience on sales, business development , and success. Since 1991 I have been promoting educational programs and seminars for profitable web marketing , content marketing, metrics assessments and dashboards, social media,     internet advertising, SEO, and digital online marketing under the name Digital Dealer Conference Expo  ®.   It has been estimated that over the many successful years about   ten billion dollars in sales have been generated by all of the results of the beneficiaries of   the above training.  Hence, the name 10 Billion Dollar Coach (tm).  The coaching is expressly designed for small and medium sized businesses. Signup and start improving your lifestyle today.
WHAT WE DO... We work with single entrepreneurs, small companies and Fortune 500 companies to grow sales by finding overlooked opportunities and customizing the sales process to be the most effective.  We provide a social media and digital content marketing consultancy that accelerates the growth of successful companies worldwide.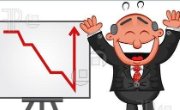 FREE REPORT! Why The Right Business Coach Will Help Accelerate Your Growth !

We value your privacy and would never spam you
What The 10 Billion Coach ™ Can Do For You - Mastermind Coaching - Proven Results
Marketing Strategies and Planning
Automating Your Business Operations
Social Media and Content Marketing
Leadership and Selling Skills
Time Management - Getting More Done Daily
Effective Communication Skills
Client Growth and Retention
Building Strong Teams
Point Out Highly Profitable Growth Opportunities
Keeping On Track To Creating A More Profitable Business Faster
The 10 Billion Coach ™ Proven Track Record of Success Will Save You Time and Money From Avoiding Costly Mistakes
Scaling Your Business
Sign Up For One of the 10 Billion Coach (tm) Entrepreneur Programs Below...
World Famous Monopolize Your Marketplace ® Included
Get all the Monopolize Your Marketplace ®  Sales and Marketing Techniques included in all coaching programs.  Learn from Paul R Hauke , MBA, the 10 Billion Coach  (tm) and the founder of the Monopolize Your Marketplace ®   Sales and Marketing System.

WHY YOU NEED THE 10 BILLION COACH   (tm)
Help you grow your business to be a big dollar saleable asset ...
Help you in creating multiple streams of income...
Go from being overwhelmed and overloaded to "get it done " mode...
Join the 99 % of highly successful entrepreneurs using coaching...
Help you identify hidden profit opportunities...
Help you provide the lifestyle you want for yourself and family...
WHY THE 10 BILLION COACH  (tm) WILL HELP YOU ACCELERATE YOUR GROWTH 
The 10 Billion Coach  (tm) has a proven track record of success...
The 10 Billion Coach (tm) will work with you to avoid costly mistakes...
Will help you find and monopolize profitable growth opportunities...
Will keep you from constantly getting off course...
Will keep you on task and track to creating a more profitable business faster...
"Paul Hauke, MBA, has successfuly trained, motivated and managed the salesmen and managers of Gateway/Toms River Toyota and can do the same for any other dealership"

K.H., President ,

Toms River Toyota, Toms River, NJ
"Paul Hauke, you're the best."

G.M., General Manager ,

Chrysler, Plymouth, Dodge, R.I.
"Paul knows contracting, he's the best in doing large scale jobs.  Millions in contracts done perfectly.  His marketing is phenomenal"

J.S.,

Contractor, NY Metro
"Best trainer , motivator."

K.Z., Owner ,

Leasing, N.C.
Paul Hauke's ability to sell cars is greatly appreciated...He has accomplished a herculean feat with simplicity, accuracy, and above all dependability."

RTH, General Manager ,

Mitsubishi, Cadillac, CA, Mercedes Benz , RI
"Help always very professional , and appreciated"

D.S.,

Sotheby's
"Paul Hauke has excellent managerial/motivational skills.  He has the ability to produce overwhelming results..."

P.G.,

Mitsubishi, Toms River, NJ
Q.

How long is the commitment?

A.Depends on the 10 Billion Coach level chosen.  The minimum commitment for the Platinum and Titanium is twelve months.  The Elite VIP minimum commitment is for eighteen months.

Q.

Why are there commitment levels?

A.These groups are not for tire kickers.  All group members are vetted and welcome to the groups and are prepared to give as much as they receive.  We are all committed to each other.  These groups consist of busy entrepreneurs devoted to building their dream businesses.

Q.

Can I get started with Zero Risk?

A.If you've ever thought about working with a coach , and you are skeptical. we still encourage you to take full advantage of one of three programs.  We won't consider your purchase final for a full thirty days.  Participate in the program for thirty days and then decide within that thirty days.  just ask and we will give you a refund.  E mail your request before midnight of the 30th. day expiration to refunds@10billioncoach.com.

Q.

Is this the best training in the Industry?

A.We can say without hesitation , absolutely yes.  We always are researching others in the Coaching Profession and we have no competition. As we say in the Monopolize Your Marketplace ® Sales and Marketing training ,and practice ourselves,  "you would have to be a fool to do business with anyone else…" The 10 Billion Coach ® programs are absolutely the best available anywhere.

Q.

Are there any professional certifications included ?

A.Yes, after completing any of the 12 month or 18 month programs, participants will receive a beautifully framed certificate to confirm the exceptional achievement of honorable and distinguished completion.   Framing is suitable for wall hanging or desk mounting.  Also available will be custom stickers to attach to entrance doors, showroom windows, reception and service desks, service vehicles , etc. highlighting your exceptional achievements.  At that time we will also supply a template of achievement for use on stationary, business cards, advertisements, etc.

Q.

Is this coaching perfect for me?

A.Yes.  Particularly if you want to make more money and have fun doing it.  You want to love what you do.  You want to spend more time with your family and friends, experience more personal freedom and greater fulfillment.  You want more clients and customers to grow your business.You want to train with the most highly respected names in the world of professional coaching.  You want a step by step custom action plan to creating a successful business.
For more information e mail ph@10billioncoach.com

or call 888-351-7444